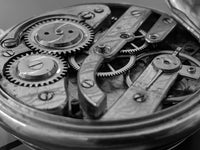 Welcome
We have been restoring, refurbishing and selling vintage watches since 2001 and have earned a reputation for providing quality vintage watches and top notch service, support and guidance to collectors and watch lovers worldwide. You can be assured of the quality of what we sell - we will not offer imitation, fake or counterfeit watches.
We stand behind what we sell and offer a no questions asked 10 day review and return policy.
We invite you to visit us from time to time and peruse our new arrivals.
Care & Restoration
A vintage watch is a work of art, but it is also a precision and mechanical instrument, and as such, requires periodic services and maintenance. We suggest that you have your watch inspected and serviced by a quality watchmaker every five to seven years for cleaning, lubricating and regulating. This will ensure that your timepiece continues to function reliably for many years.
Request Service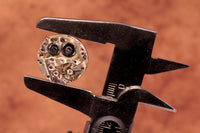 Testimonials
Friday lunchtime in Australia, and I just received my package. The watch turned out absolutely beautifully! Thank you so much. I am delighted with the finish and the quality of the 'black'. Till next time.

Rick R from Australia
I want to let you know how pleased I am with the service you provided on my father-in-law's 72 year old Benrus. It keeps superb time and I truly enjoy wearing it. Your personal service upon delivery was unparalleled. Thank you very much. I look forward to using your service again.

Bob K from Arizona, USA
Just wanted to let you know I received the watch yesterday. It is beautiful. Thank you for so wonderfully restoring a piece of my family history!

Jesse S from Texas, USA
Although the watch wasn't valuable to anyone else it was my dad's and one of the most precious things that I own. Thanks to Bruno and his very talented watchmakers it is back in operation for another generation to enjoy.

Russ K from Massachusetts, USA
I got my watches. They are perfect. I have four from you now and they always look better than the pictures. One was a gift for my father and I don't think he has taken it off. Thank you for the quality products and excellent customer service. I will not buy anywhere else. I'll just wait until you have what I'm looking for.

Craig W from Minnesota, USA
Just a note to say that the Universal watch arrived safely here today - it was as well wrapped and as secure as you had dispatched it. I immediately had it wound and running and it is ticking along nicely. The stain on the dial where the hands had stood undisturbed too long is not as apparent as the photos. I will keep my eyes on your site for anything else that is interesting. Thank you for your prompt service.

William A from Sorrento, Australia
I just wanted you to know how pleased I am with the purchase of my Zodiac watch. Everything you do starting with the website, including the purchase of the watch, the quick shipping, the packaging and everything in between is the best I've ever seen and I've been around for awhile. You have the most efficient organization I've ever seen, bar non! It's a real joy to purchase a watch from you!!!

Bartley P from California, USA
I received the Felca on Monday. Thanks for adjusting the arrival time. I agree -gorgeous dial and easy to read regardless of its size with the contrasting numbers and hands. The attractive and unique band really sets it off and is very comfortable. It was a little too big, but I removed the plain link without the pattern of the others and it now fits perfectly and looks great. I had to use a defibrillator to get it going, but it seems to work fine once it gets started and keeps reasonably good time in eight hour periods.  Thanks for recommending this choice over the Driat, I couldn't be happier with the Felca.

Bill H from Tennessee, USA
You're the man. That's all I can say. This has to be the best watch from your inventory. You are right, it needs no work whatsoever. This is my first vintage watch and the best in my collection. Thanks for a wonderful service. Feel free to put up my message and photo on your blog or some media that you use.

Joey F from Beirut, Lebanon